MERCEDES SL65 AMG PILOT, WOLNY START, WALIZKA DO AKUMULATORA , MP4 /XMX602
Symbol: XMX-602-CZARNY-PL
1999.00
-10%
1799.00
Najniższa cena z 30 dni przed promocją:
Opinie

Wysyłka w ciągu

48 godzin

Cena przesyłki

69

Dostępność

Duża dostępność

148

szt.

Waga

21 kg
| | |
| --- | --- |
| Kod kreskowy | |
| EAN | 5903641560610 |
Zamówienie telefoniczne: 880-392-061
Opis

Opinie i oceny (0)

Zadaj pytanie


Absolutna nowość !!!!!! 

Auto które właśnie w tej wersji robi wrażenie.

 Auto na licencji MERCEDESA
Auto  MERCEDES SL65 AMG  W WERSJI  Z DOTYKOWYM PANELEM MP4
z miękkimi kołami EVA  i miękkim siedzeniem.
Dzięki nowoczesnemu panelowi, dziecko w swoim aucie może oglądać  ulubione bajki 
najmocniejsza wersja pojazdu z wspaniałym wyposażeniem.
Napędzany dwoma silnikami 45 W "STRONG 2"
amortyzatory kół tylnych,  sterowanie pojazdem za pomocą pilota .

Pilot 2.4 Ghz z hamulcem i trzema prędkościami jazdy
 
Opis przedmiotu:
Kolor czarny :
Opis przedmiotu na podstawie wybranego koloru:
Oświetlenie:
Światła wyłączane są włącznikiem:
Na wszystkich kołach amortyzatory animacja przykładowa na podstawie
innego modelu z amortyzatorami:
 Film:

Opis przedmiotu:
AUTO  Mercedes SL65 AMG w wersji z panelem MP4  z miękkimi kołami EVA oraz miękkim siedzeniem zasilane na 12 V z napędem na dwa koła   zachwyci nie jednego przyszłego kierowcę. Dzięki zastosowanym najmocniejszym silnikom  45 W, auto jeździ po nierównym terenie bez żadnych problemów, a dodatkowo silniki te są bardzo dobrej jakości. Najciekawszą funkcją pojazdu  jest panel MP4  w  dzięki któremu dziecko może oglądać swoje ulubione bajeczki.
Ciekawym elementem jest oświetlenie pojazdu - świecące światła przednie i tylne, światła LED .
Auto posiada amortyzatory , które zapewniają młodemu kierowcy pełen komfort jazdy podczas jazdy w terenie. Duże  miękkie koła EVA
Podświetlana deska rozdzielcza pojazdu wraz ze  panelem MP4  slotem na kartę micro SD, podłączenie USB czy MP3  lub słuchawki -  daje pełen komfort użytkowania.
Dodatkową atrakcją jest możliwość podłączenia podłączenia urządzenia zewnętrznego np. do słuchania ulubionej muzyki.
 
Zdalne sterowania pojazdem system ESW 2.4 Ghz
  Rodzice mają pełną kontrolę nad jazdą Pociechy - w każdej chwili mogą zareagować pilotem na jazdę swojego Dziecka (w innych modelach jest możliwa jazda na zdalnym sterowaniu tylko po przełączeniu włącznika R/C, tutaj takiego przełącznika nie ma). Dzięki właśnie takiemu rozwiązaniu kiedy Rodzice widzą że dziecko jedzie w złym kierunku mogą natychmiast zareagować pilotem - zmienić kierunek jazdy lub w tej wersji natychmiast zatrzymać pojazd - funkcja STOP w pilocie. Dodatkowo z pilota jest możliwe ustawienie 1 z 3 prędkości jazdy.
Zdecydowanie jest to jedno z najbezpieczniejszych i najlepszych rozwiązań w pojazdach na akumulator.
 
Zdecydowanie jest to jedno z najbezpieczniejszych i najlepszych rozwiązań w pojazdach na akumulator.
Najmocniejsza wersja pojazdu posiada dwa silniki 45 Wat STRONG 2

Auto posiada:
silnik:  2 sztuki x 12 V 45W

akumulator 1x12V 7 Ah

nowoczesny panel MP4, dzięki któremu można oglądać bajki słuchać muzyki. Panel  obsługujemy dotykowo jak telefon.

trzy prędkości jazdy  regulacja za pomocą pilota

dźwignię zmiany biegów

amortyzatory na kołach tylnych

auto posiada  elektryczny hamulec, działający po zdjęciu nogi z pedału gazu, hamuje samoczynnie  oraz hamulec w pilocie

auto posiada dźwięki -  klakson oraz z odgłos uruchamiania pojazdu i pracy silnika - po włączeniu pojazdu

atutem są duże  miękkie koła EVA 

NOWOŚĆ

pasy bezpieczeństwa,

miękkie siedzenie,

przesuwane siedzenie +- 5 cm

walizka do akumulatora

prawdziwe kluczyki z logiem  Mercedesa

świecące ledowe światła bardzo atrakcyjne pracujące w dwóch trybach z możliwością wyłączenie

lusterka boczne składane aby pojazd zmieścił się do garażu
Napęd:

Dwa silniki 45 W - napęd na oba koła

Zasilanie:

Akumulator 1x12V 7ah 

Ładowarka:

 220-240 V 50 Hz 12V  DC 1000 MA

Pilot:




Tak, sterownie przód/tył, lewo/prawo

z  kontrola rodzicielską
czyli w każdej chwili Rodzic może przejąć kontrolę nad pojazdem za pomocą pilota i skręcić kołami w lewo lub prawo lub zatrzymać pojazd za pomocą funkcji STOP, 3 prędkości jazdy
 

Pasy bezpieczeństwa

Tak

Koła:

Koła miękkie EVA - pełen komfort jazdy

Wymiary pojazdu:

długość ok: 119 cm,szerokość z lusterkami 73 cm, wysokość przysiedzeniu ok.:  43 cm, wysokość przy kierownicy ok.:48  cm,  wysokość drzwi ok.: 34 cm, szerokość siedziska ok.:43 cm, odległość od pedału gazu do siedzenia ok.:  od :  52 cm do max:57 cm, średnica koła ok.  24 cm, szerokość koła ok. 8,5   cm, prześwit od podłoża ok: 8  cm,

Max obciążenie pojazdu

30 kg

Waga pojazdu




19 kg

Prędkość i jazda

łącznie 3 biegi
bieg wolny 2,5- 3 km/h, bieg szybki do 5-6 km/h, jazda w przód i w tył, idealny pojazd na trawę, działkę czy nierówności - napęd na dwa koła,

Komfort jazdy:

Amortyzatory  tył, miękkie koła , miękkie siedzenie, panel MP4 złącze  slot na USB, karty,MP3, wgrane piosenki w pamięć,




Przesuwane siedzenie +- 5 cm

Efekty świetlne




Tak, światła przednie dzienne, oraz światła tylne.  Dodatkowy włącznik świateł ,podświetlana tablica rozdzielcza.

Hamowanie




Pojazd hamuje silnikiem po zdjęciu nogi z gazu  lub po naciśnięciu przycisku hamulca na pilocie

Efekty dźwiękowe:




Tak, głos pracy silnika, klakson, piosenki dyskotekowe bardzo melodyjne, opowieści, filmy

Panel MP4

Tak

Czas ładowania:




8 do 12 godzin, przed pierwszym użyciem należy ładować akumulator około 18 godzin

Dodatkowe funkcje:

Dźwięki klaksonu, melodie , dźwięk uruchamiana silnika oraz 

amortyzatory tył dające komfort jazdy, składane lusterka




Slot na USB. MP3, lub karty daje możliwość odtwarzania muzyki z dowolnego źródła. Panel MP4.  Hamulec, bezzakłóceniowy pilot 2.4 Ghz


 

Gwarancja:

 pisemna 12 miesięcy

Wymiar opakowania




122 cm x 62 cm x 36 cm

Waga z opakowaniem.




21 kg

Wymiar tablicy:

 

Wysyłka i montaż:




Pojazd do montażu  wysyłany w oryginalnym kartonie - czas montażu ok 15-20 minut

.
Rejestracja z przodu: 15x3,5 cm
Rejestracja z tyłu:15x3,5 cm
W komplecie:
Do każdego pojazdu pisemna gwarancja na 12 miesięcy.

Paragon fiskalny ( lub FV),

Instrukcja obsługi w języku polskim.

Zapewniamy serwis gwarancyjny i pogwarancyjny pojazdów.
Wszystkie nasze zabawki posiadają certyfikat CE - czyli są w pełni bezpieczne.
Dbamy  o bezpieczeństwo dzieci.
Wszystkie nasze pojazdy posiadają wszystkie wymagane atesty i certyfikaty.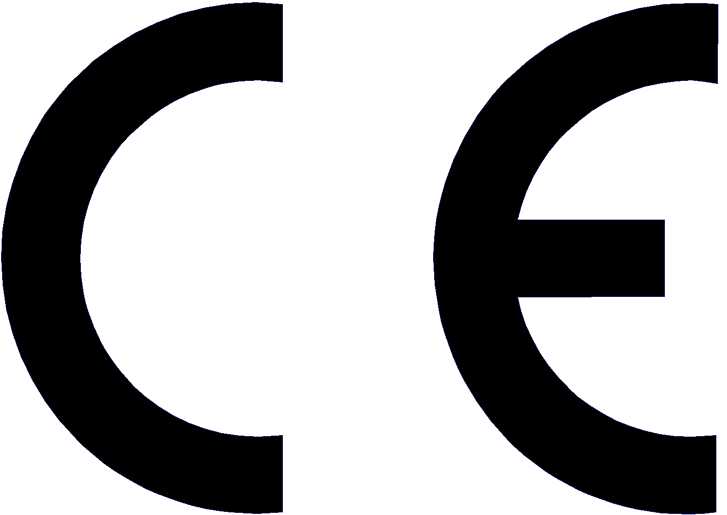 ---
Ostrzeżenia:
1. Montaż musi być wykonany przez osobę dorosłą.
2. Jazda zawsze musi odbywać się pod nadzorem osoby dorosłej nie należy jeździć po drogach publicznych ( w ruchu publicznym) w pobliżu miejsc niebezpiecznych,może  to skutkować wypadkiem.
3. Należy stosować wyposażenie ochronne typu kask, ochraniacze na kolana, ochraniacze na łokcie.
4. Przeznaczenie od: 3 do 6 lat.
---

Montaż pojazdu:
 
Nie ma jeszcze komentarzy ani ocen dla tego produktu.